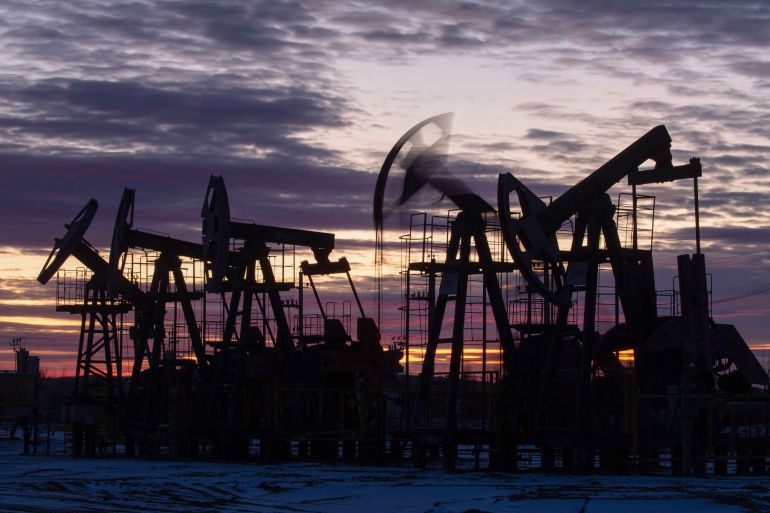 Analysts who predict that oil prices would remain relatively stable through the remainder of the year before declining somewhat in 2023. However, there is a vocal minority that predicts petroleum will rise before the year is out.
Following the outbreak of hostilities between Russia and Ukraine, global oil prices soared to over $120 per barrel before gradually declining to below $100 per barrel in recent weeks.
Brent crude oil is currently trading at $95 per barrel, while the price of the U.S. West Texas Intermediate is just around $89 per barrel.
Analysts believe oil prices will remain relatively stable into the second half of 2022. However, they note that the possible impact of a recession has not yet been factored into the market. Oil prices typically decline during economic downturns, which may come as welcome news to consumers.
Consensus predicts that current prices will remain stable over the remainder of 2018.
A barrel of oil is expected to cost $101 by the end of the year, according to JPMorgan.
Natasha Kaneva, head of global commodities research at JPMorgan, predicted that crude oil prices will fall to an average of $101 per barrel in the latter part of 2022. For 2023, she predicted a per-barrel cost of $98.
According to a research from Kaneva and coworkers at JPMorgan in July, "although we do not believe the danger of recession is priced in yet in the oil price, that risk is growing." According to the analysis, oil prices often drop by 30–40% during economic downturns.
Kaneva told that she revised her 2023 forecast downwards by a small amount, attributing the change to a less severe impact from the EU's embargo on Russian crude.
As Russia's war in Ukraine drags on, the EU has announced plans to replace two-thirds of its gas supplies from Russia by the end of the year.
"Some European governments have altered elements of their sanctions under fear of rising petroleum prices, effectively legalising the lifting of Russian crude by European corporations," she explained. The impact on Russian supply may be far smaller than we now anticipate, as measures to exclude Russian oil from the marine insurance market have been postponed.
An additional group of analysts has come to a similar conclusion, predicting that oil prices will drop slightly in 2023 from their current levels.
According to Glenn Wepener, executive director and senior strategist at First Abu Dhabi Bank, "I still expect Brent crude to average $108 this year," barring any big unexpected events. For 2023, Wepener says he expects the price of Brent to be $97 per barrel.
In a similar vein, S&P Global's Daniel Yergin predicted on Wednesday's Squawk Box that oil prices would conclude the year "where it is or substantially higher." He went on to say that geopolitical issues, rather than supply and demand, are more likely to determine oil prices.
'There's probably going to be more of a positive side'
However, one oil analyst predicted that "bullish elements will overwhelm the negative ones" in the near future.
Yaw Yan Chong, director of Refinitiv Oil Research in Asia, predicted "more of an upside" in prices due to rising demand in Asia and Europe and Saudi Arabia's consideration of production reduction.
Last week, Saudi Arabia declared that OPEC was prepared to reduce oil production at any time. The statement came as Europe struggles to cope with disruptions in energy supply from Russia.
"I think the coming winter will be the most important driver of oil prices," Yaw added. Europe is already struggling with low supplies, and things are only going to become worse when the entire ban on Russian oil imports goes into place.
He predicted that "the bullish elements will overwhelm the bearish ones in the short term, for the duration of the winter at least."