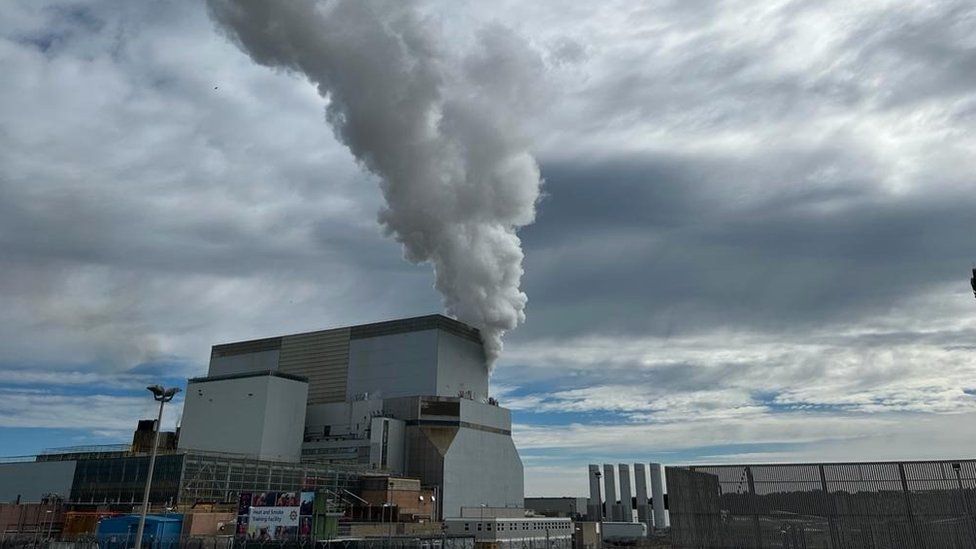 After 46 years of service, the second reactor of the UK's Hinkley Point B nuclear power facility has been officially shut down by EDF Energy, a French company. Due to the Bridgwater, Somerset plant's closing on August 1, there is concern that the UK's energy prices may need to climb.
Station Director of Hinkley Point B Mike Davies commented, "Today is a bittersweet day for all of us." Since its inception, this station's employees have contributed greatly to the betterment of Somerset and the nation as a whole. We've generated enough power to supply every home in the South West with electricity for 33 years.
With 311 TWh of electricity produced since 1976, Hinkley is the first of the United Kingdom's seven nuclear Advanced Gas-cooled Reactors. This is worth more than £15 billion, according to EDF, assuming a value of £50 (US$61) per MWh (which takes into account estimations and price changes).
After EDF stated in 2012 that it would prolong the generating life of the facility by seven years starting in 2016, closure of Hinkley Point B was slated to occur in March of the following year.
The energy company, however, said in November 2020 that it had made the "proactive decision" to begin the defuelling process at the nuclear power plant by 15 July 2022 at the latest.
Fifteen percent of the power utilised every day comes from nuclear plants, and half of that comes from Somerset.
The UK's four remaining nuclear sites cannot expand output to make up the shortfall until 2050, when nuclear facilities are expected to provide around a quarter of the country's electricity.
There will be unavoidable price increases, according to industry analysts, because switching to gas-powered electricity generation is the most practical solution.
"If you pull a generator out of the system that is fully paid off, and doesn't have the gas price premium that replacement power will have or the carbon cost, then absolutely, the wholesale price will rise," Henry Edwards-Evans, Editor at energy expert S&P Global, told the BBC.
The retirement of Hinkley Point B followed the shutdown of Hinkley Point A over twenty years ago. In the meantime, EDF has been working on a replacement, Hinkley Point C, and has ramped up development now that pandemic limitations have been lifted.
Local activists are fighting against the new nuclear facility being built at Hinkley Point B, despite the benefits of providing zero carbon electricity from nuclear (EDF estimates that Hinkley Point B averted 107m t of CO2 from entering the environment).
An area activist named Roy Pumfrey has remarked that Monday's shutdown should "not be a day to commemorate the life of [Hinkley Point B]."
Instead, it's a day to lament the creation of radioactive waste that will cost a lot to store, move, and monitor for future generations.
EDF is planning to construct two additional European pressurised reactors at Sizewell C in Suffolk, in addition to the two reactors at Hinkley Point C.