Battery Chargers Market Size Overview
With a CAGR of about 7.15% between 2022 and 2028, the global battery chargers market is expected to expand from its 2021 value of around USD 24 billion to reach USD 33 billion by 2028.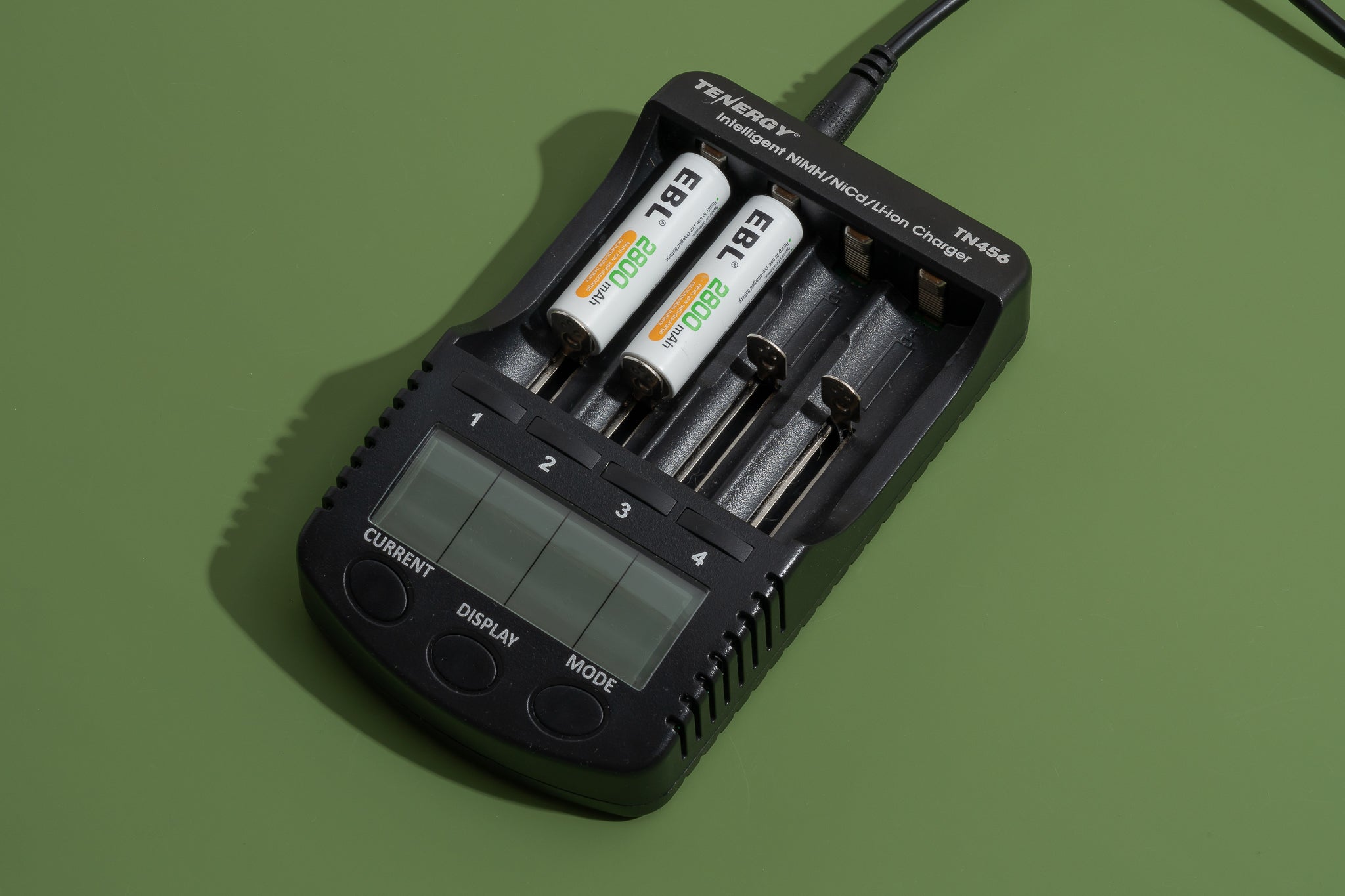 A battery charger is a device for supplying electrical current to a cell or battery in order to recharge it. For the sake of the battery, battery chargers convert AC electricity into DC current. Batteries that may be recharged require low-voltage direct current (DC), which is produced by converting high-voltage alternating current (AC) power. Power levels in battery chargers can be adjusted higher or lower to match the strength of the battery being charged. The key factor now fueling demand for battery chargers is the growth of the electronics sector.
Market trends, like as miniaturisation, have evolved throughout time to make these chargers more efficient and smaller in size without sacrificing power. It's also been possible to charge multiple batteries at once without using multiple chargers or connections thanks to recent innovations. Manufacturers are feeling increased pressure to create secure and fast charging systems in light of rising attention and knowledge surrounding the significance of charging management. As an aside, manufacturers have launched wireless, smart, and high temperature-resistant battery chargers in an effort to attract a wider customer base.
Global Battery Charger Market Key Players
Accutronics Limited, Analytic Systems Ware Ltd., Anoma Corporation, Associated Equipment Corporation, Energizer Holdings Inc., Exide Technologies, Ferro Magnetics Corporation, FRIWO AG, HindlePower, Inc., Panasonic Corporation of North America, Phihong USA Corporation, Powerbase Industrial (HK) Ltd., Saft S.A., Salcomp Plc, Schumacher Electric Corporation, Scud (Fujian) Electronics Co. Ltd., Shun Shing Standard Corporation Development Ltd., Spectrum Brands Inc. (Rayovac Division), Uniross Batteries S.A.S, and Yuasa Battery Inc.
Regional Analysis
In 2020, the North American market was expected to be worth US$ 7.69 billion, accounting for a 37.83% share. The presence of large manufacturers and consumers in the region contributes to the region's growth. Large demand for the battery charger from other industries, including as automotive, telecommunications, IT, and consumer electronics, is forecast to keep this region at the forefront of the market.
The Asia-Pacific area is predicted to grow at a robust CAGR of 7.98% over the projection period. Forecasts indicate that at the end of the analysis period, the market in the world's second-largest economy, China, will be worth US $7.34 billion. The auto sector in the Asia-Pacific area is growing rapidly. In addition, rising demand for EVs in the region is fueling expansion of the battery charger industry in this area.
With this study, we hope to provide interested parties with a deep dive into the Trampoline Market. The study analyses complex data and presents it in understandable language, detailing the history and current state of the industry as well as projected market size and trends. The research examines the sector as a whole, including its leaders, its followers, and its new entrants.
The report includes a PORTER, PESTEL analysis of the market alongside the possible influence of microeconomic issues. The external and internal factors expected to have a favourable or negative impact on the firm have been studied, providing decision-makers with a clear picture of the industry's potential future.
The reports are useful because they shed light on the Trampoline Industry's structure and dynamics by breaking down the market into its constituent parts and forecasting its future size. The study serves as an investor's guide by providing an in-depth examination of the Battery Charger Market's leading competitors in terms of product, price, financial situation, product portfolio, growth plans, and regional presence.
Get Free Sample Report: https://www.zionmarketresearch.com/sample/global-battery-chargers-market
The global battery charger market is segmented as follows:
By Technology
By Application
Vehicles
Electronic Products
Industrial Machinery
Others
By Product Type